Over the last ten years, the residential patio door market has changed dramatically. In many cases, homeowners have chosen bifold doors over more traditional sliding doors or French doors. Many homeowners, however, have been frustrated with the problems they've encountered when using bifold doors. Fortunately, there is now an alternative to bifold doors which takes the best points of bifold and sliding doors and injects some new innovations into the design. This alternative is New Wave Doors.
Why are New Wave Doors better than bifolds?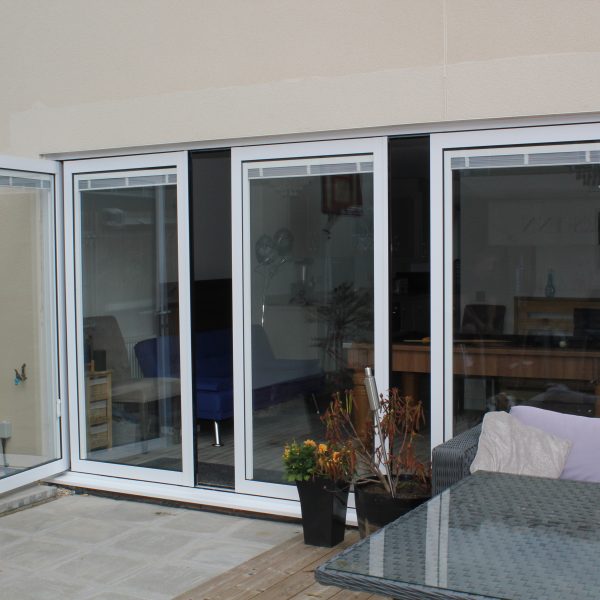 Bifold doors uk, as the blog title suggests, are designed to slide, turn, and stack, concertina style to one side when the door system is fully opened. Although this design creates a wide opening space, seamlessly connecting interior and exterior living space, it definitely has its limitations. With bifold doors, when one door panel is moved, all the others slide along because they are permanently connected to each other. This design can prove heavy to use and often puts too much strain on the sliding system resulting in damage.
With New Wave Doors, on the other hand, each door panel can be moved completely independently to provide the best versatility available today. New Wave Doors are designed to maximise user experience. They are versatile and smooth sliding, putting minimal stress on the operating system. Like a bifold door, they can be fully opened but unlike a bifold door, with a New Wave Door, you can simply open as much or as little of the door as you wish. When closed New Wave Door sliding panels fully interlock from top to bottom with each other to create a much more secure door than bifolds or standard sliding doors.
New Wave Doors vs Bifold Doors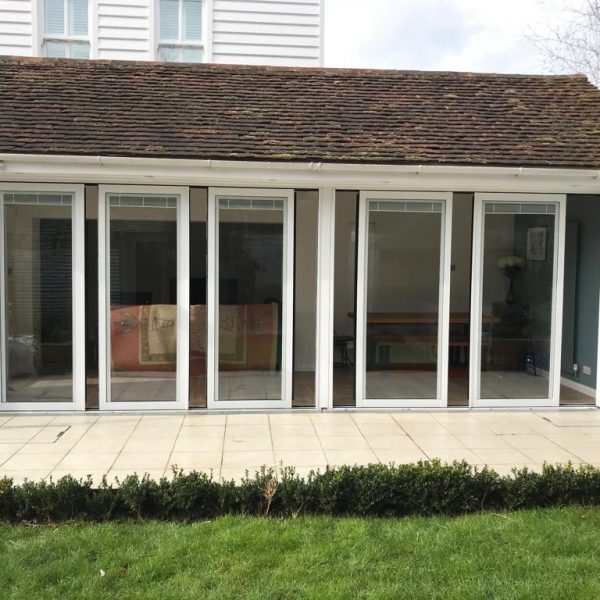 If you're thinking about replacing your existing patio doors, bifold doors or you require doors for your new home or extension and you're considering what would be the best option for you, a direct comparison between New Wave Doors and bifold doors can help you to make a fully informed decision. Here are some of the features and functions which New Wave Doors provide that a bi-fold can't.
Almost unlimited opening options
Completely independent door panel opening
Main traffic door as standard
Fully interlocking panels for maximised security and weather performance
Zero visible hinges or handles on sliding panels
Full bottom track weight support
Patented technology that provides simple and reliable operation
Fully rebated inside and out for further enhanced security and weather performance
Stunning visual aesthetics with clean, unbroken sight lines
As you can see, New Wave Doors or slide and fold doors far surpass bifold doors in their features and functionality. Use our door designer to create a beautiful door that will seamlessly connect your inside and outside living space while also delivering stunning, clean looks with maximum level security. We install a range of coloured sliding doors in Bristol that can make your own the envy of your neighbours.
If you'd like to find out more about New Wave Doors, get in touch today. You can e-mail sales@newwavestore.co.uk or click here to design and price your very own New Wave Door.