When Mr and Mrs Goodman met us at the Homebuilding and Renovating exhibition at the Nec, they had just embarked upon their life changing project of building their very own house from scratch.
After both working their entire adult life, their dream was to create a home into which they could both retire and relax with a much more laid-back style of life.
When we first started talking, the planning hurdles had been overcome and the foundations were being laid, so they were starting to start making the exciting decisions.
The glazing within the property was always going to be showstopping, using a mix of aluminium and timber products and a varied design of gable ends and large fixed lights to ensure maximum amount of light would enter the property.
The customers were unsure whether to decide on inline patio doors, or the traditional bi-folding door so once they came across our aluminium New Wave Door they could have the best of both worlds.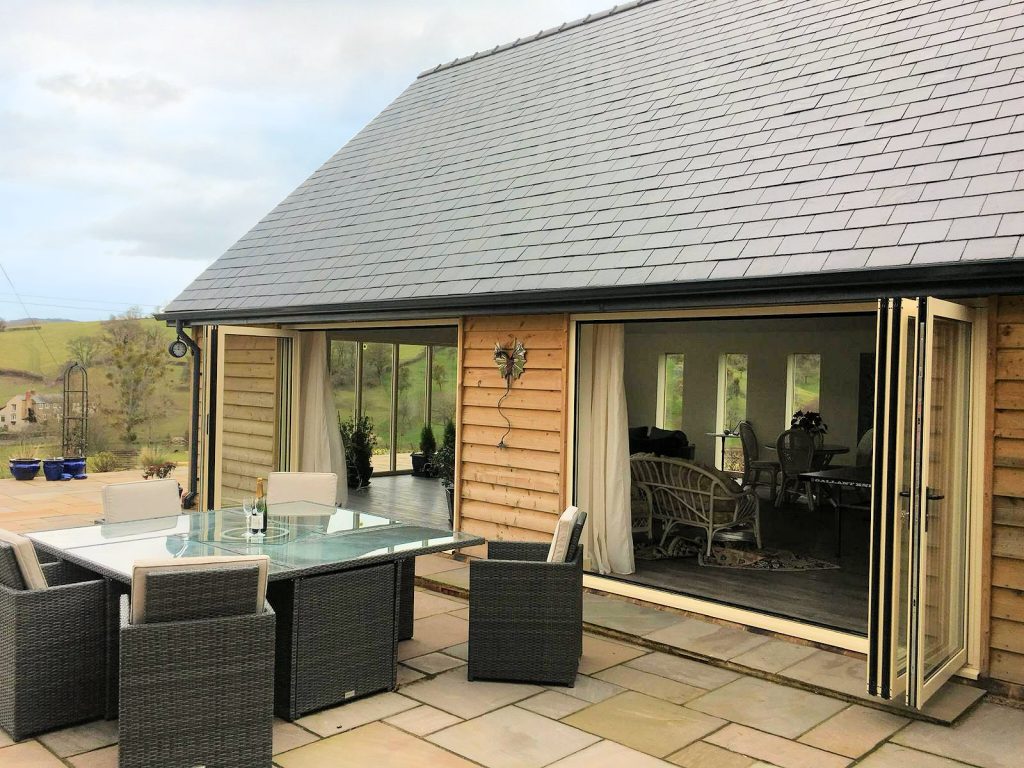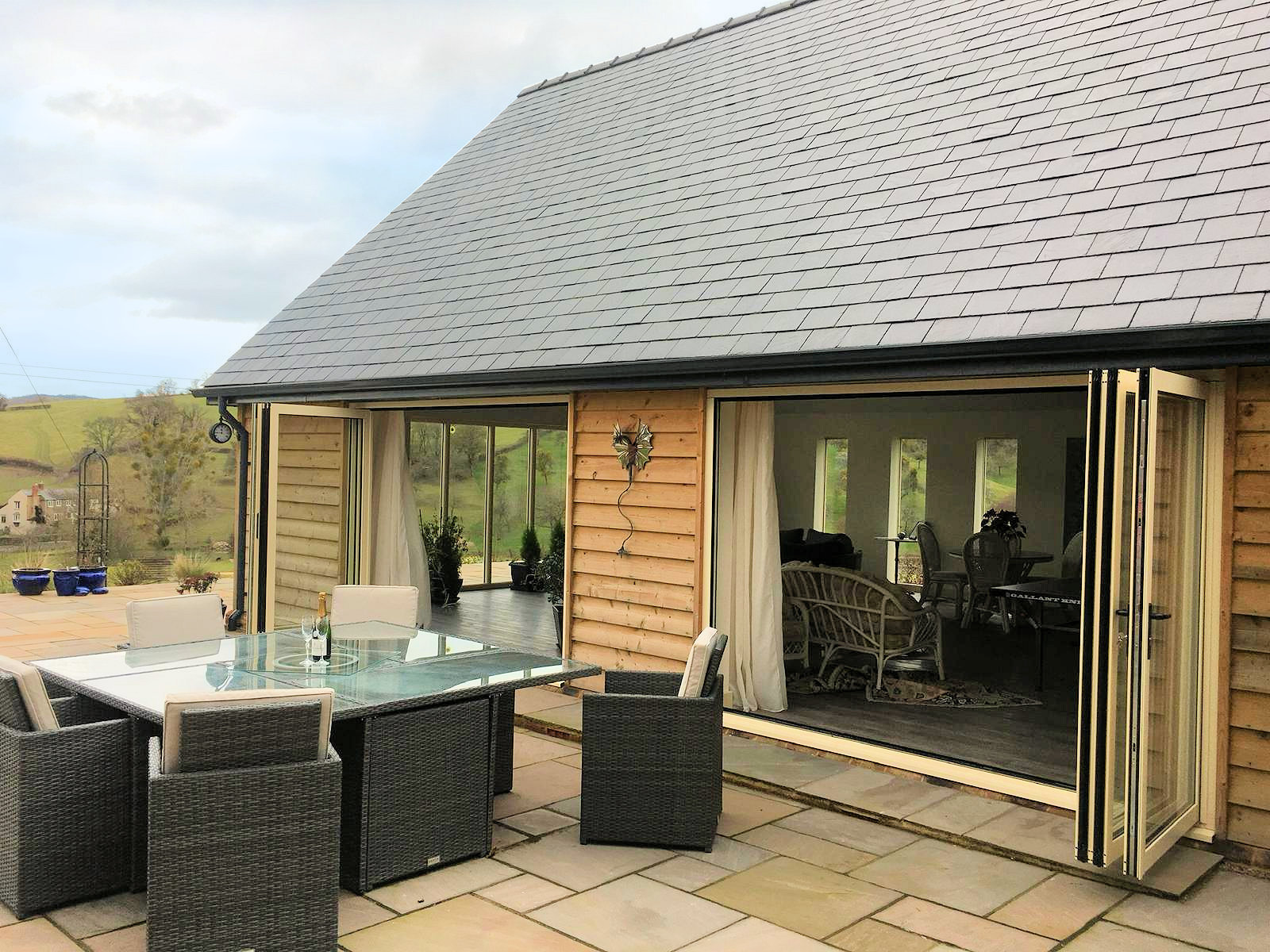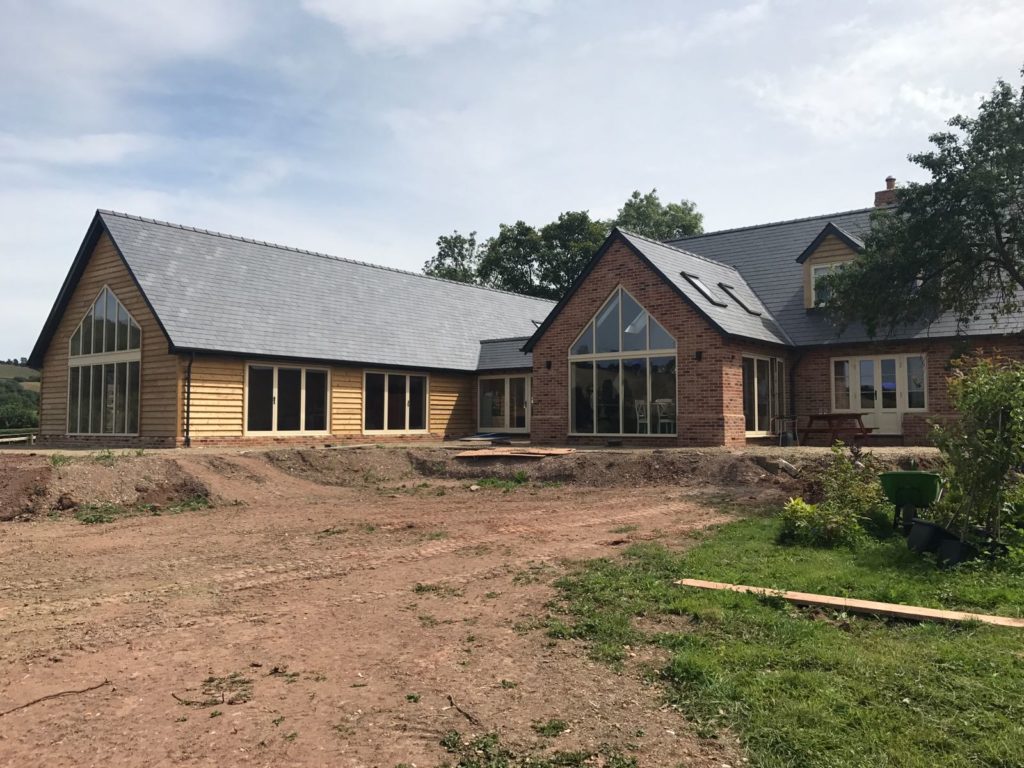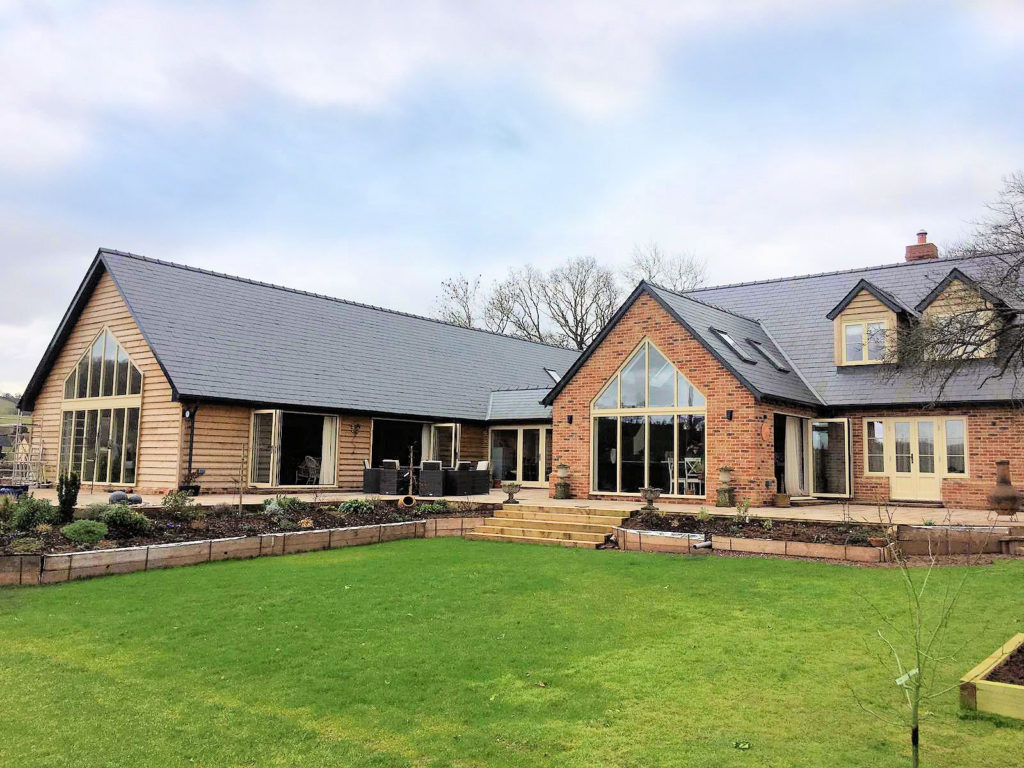 Mrs Goodman was sceptical of having bi-folds as being of an experienced age she didn't want a door that would become heavy overtime and difficult to use. Once she had used our doors countless time's she agreed this would be the best overall choice for the property. The secondary concern for the couple was that bifolding doors would encroach heavily on their external patio. Due to the enhanced design of our New Wave Door this means the couple have been able to position their patio furniture in front of the doors.
They finally settled on a design to suit which was three sets of three panel aluminium doors in an interesting colour of ral 1015 which is a soft cream affect.
The real gem of the property is where two sets of our New Wave Doors would be fitted. These were the finishing touch to an amazing 80 foot long garden room, where the customers could spend endless amounts of time taking advantage of their amazing panoramic views.