These New Wave Doors were installed in 2013 as part of a stunning conservatory on a magnificent Country residence.
The owner comments ' I had previously had bi-folding doors installed in my pool house and I was very disappointed, we just never used them.'
The owner had experienced first-hand the opening limitations and poor operation of bi-folding doors so when he enquired about a New Wave Door he was already looking for a better solution than a bi-fold.
'I was being advised to have patio doors in the conservatory and this seemed like the only other option to a bi-folding door. I was not keen, I didn't like the look and I wanted to be able to open the whole conservatory. When I first saw the New Wave Door I thought that is exactly what I need. It wa s a new product then, but the design was very good. I loved the simplicity of the whole thing.'
'New Wave Doors definitely gave us what we were looking for which we could not get from a sliding patio door or bi-folding door.
We use these doors often and they are still as easy to use as the day they were installed'.
'You ask me what impresses me most about our New Wave Doors, well I have three words for you: Flexibility, Usability and Reliability. Oh, and of course they look great and the Lady of the house is somewhat particular' he says looking at his wife who adds 'yes, the look is important to me but I need them to be use and they are, very easy.'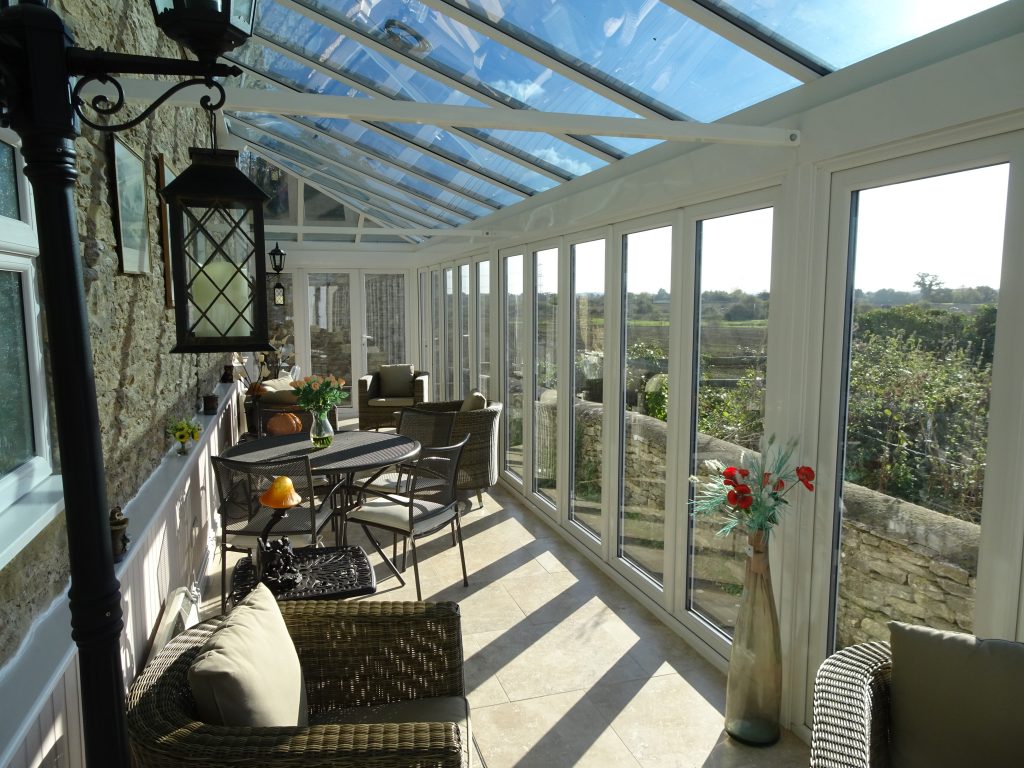 A cursory glance around this dream house confirms that every detail has been considered in the design and nothing has been left to the chance of compromise,
It speaks volumes that New Wave Doors feature in this exquisite home and that they have lived up to the owner's highest expectations.
If you would like more information about the New Wave Slide and Swing Door please feel free to contact us here